New! Book Office Hours With Our Experts!
Have you ever wanted to dive deeper into a topic for your specific nonprofit's benefit? Have you loved one of our nonprofit webinars and wished that you had more time with the expert to ask more specific questions for your nonprofit?
We are excited to offer our nonprofit community the chance to book office hours with our participating experts. We work with some of the most knowledgeable nonprofit experts in their various fields and want you to be able to consult with them about some of your nonprofit's most pressing issues.
See the experts who are offering office hours below, what topics and fields they focus on, and book directly through our website.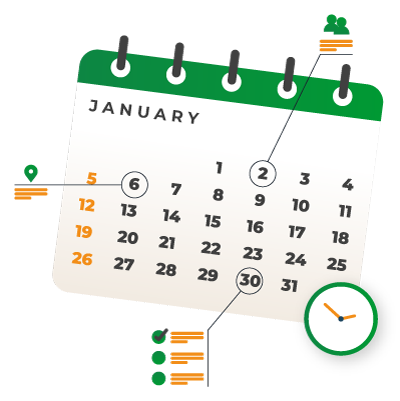 Topics
Strategic Planning
Major & Planned Giving
Development Operations
Fields Cherian Typically Works In
Arts Organizations
Faith-Based
Organizations
Human Services
Topics
Capital campaign fundraising or campaign fundraising
Board development and engagement
Fundraising career advancement
Fields Robin Typically Works In
Health and human services
Faith-Based Organizations
Disability services
Parks and recreation
Topics
Email fundraising and marketing
Marketing strategy
Social media and/or website content
Fields Ephraim Typically Works In
Human services
Social advocacy
Family and youth
Topics
Resource Development
Board recruitment, development, and engagement
Fundraising Coaching
Executive Coaching
Strategic Planning
Fields Sabrina Typically Works In
Youth Development
Faith-Based
Human Services
Arts
Topics
I consult on - fundraising events (especially galas)
Volunteer committee recruitment and management
Event sponsorships
Fields AJ Typically Works In
Arts
Health and Human Services
Schools and Education
Environmental
Animal Welfare and Advocacy
Topics
Strategic communications and messaging
Executive communications and speechwriting
Writing and editing
Fields Allison Typically Works In
Policy and advocacy
Affordable housing and urban planning
Higher education
Topics
Strategic Planning
Program Evaluation/Performance Measurement
Board/Management Relations
Fields John Typically Works In
High Performance Organizations
Policy Analysis
Planning
Communication
Topics
WordPress website design and development
Search Engine Optimization (SEO) for nonprofits
Online volunteer management system
Fields Osamu Typically Works In
Membership organizations
Cultural & Education
Environment
Topics
Digital Fundraising Strategy
Annual Digital Planning
Online Ads (Facebook Ads, Google SEM, etc.
Fields Jeremy Typically Works In
Human Services
Faith-Based
Health & Science
Topics
Sponsorships/sponsorship deck development

Relationship development
Networking & Strategic partnerships
Fields Mariah Typically Works In
Health and Human services

Faith-based organizations

Arts & Entertainment

Youth Development
** Please note that if you cancel your scheduled office hours session with your chosen expert with less than 24 hours of notice, you will not receive a refund for your session. If you need to cancel or reschedule your session and do so before 24 hours of your scheduled session, you will be able to choose a new date and time for your office hours session, or will be eligible for a refund.**